Fish finders are getting popular day by day. Once upon a time, people didn't use this gadget but recently most of the fishermen want the best type o fish finder as they are highly effective for fishing.
However, with wider use, many manufacturers have come up with more productions. Some of the manufacturers have brought up different functional fish finders.
So, before getting one did you check all types?
If not, then this article is a must for you. In this article, I will explain different types of fish finders.
So, let's dig into the main point.
3 Main Types of Fish Finders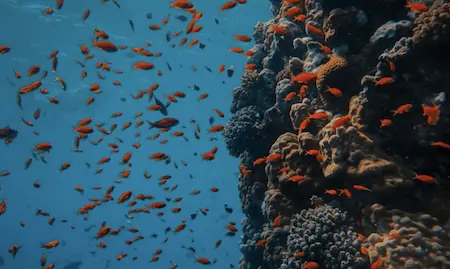 There are mainly 3 different types available according to the basic function. Here I am going to give you a detailed idea about them.
#1. 2D Fish Finder
This type of fish finder was widely used in the past. If you are in this profession for a long time then you should have known about this type of depth finder.
The 2D depth finders generally come with a black & white display where the image scrolls from right to left.
You can also see the soil hardness, fish, rough texture, etc. Here the fishes come with a sign of dash or dot.
However, the signs are not realistic but with a little experience you can cope up with the gadget.
#2. SideScan
It's a fish finder with a crispy sharp display. So, if your priority is high-quality display then this type is perfect for you. This scanner can cover up a very large area.
While most of the random fish finder only display a little area under the boat, this finder can let you adjust the width freely up to a large surrounding. (From 1 meter to up to 30 meters on right and left)
Besides, unlike the 2D fish finder, it provides realistic photos. When you are in the open water or large lake, it's like a dream to use a SideScan fish finder.
Being so functional and realistic this type of device cost slightly higher than other types.
#3. DownScan
Another finder with a realistic display but non-adjustable and narrow detection area. However, considering both price and quality between the SideScan and DownScan, DownScan is ahead based on popularity.
DownScan Sonar depth finder comes with a cheaper price and their pictures are also vivid and realistic.
Whatever under the water is, you will get perfect repression from the depth finder. However, if the fish detected on the device moves too much can't be recognized much longer and the soil hardness is not displayed on the DownScan fish finder.
However, the overall quality of it is undoubtedly great.
Quick Tip: Always bring a fishing backpack to keep all your equipment organized.
Types According to the Boat Size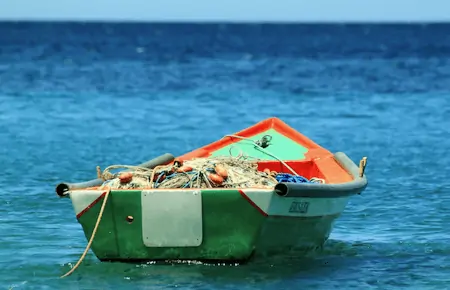 Here are another 3 types according to the size of your boat.
Let's learn about them.
Standalone
Want the best device for small boats with a bigger display and lower cost? A standalone fishfinder is an appropriate choice for you.
This type of device lets you see what's below on a big screen. It is perfect for small boats and fishing on small inland lakes.
Combination
Again, if you own a medium-size boat then combo units go well. If you get a new GPS then use it for navigation to the ground. Such devices can cover a medium ranger and produce almost accurate data.
Network
For the professionals, a network fish finder is perfect. It is perfect for large size boats as it can deliver data of a big area. You can connect your iPhone and android to the device and control it.
Such type of device is comparatively higher than the other types.
Types According to the Display Resolution
Medium/Low
Generally, the individual/unprofessional/newbie fishermen use a fish finder with low/medium display resolution.
They have LCD Including the grid of picture elements and normal functions and symbols. They represent less depth resolution and the split-screen display presents a narrow column.
High/3D
Now there is another type of death finder having more vertical pixels and higher depth resolution. In such a fish finder, you will get more data and better views.
You can also see a nearby bunch of fishes separately and air bladders of little fishes.
However, if the contrast of the display is not sharp in such a display then you may not be satisfied having this type of sonar depth finder.
Top Brands On The Market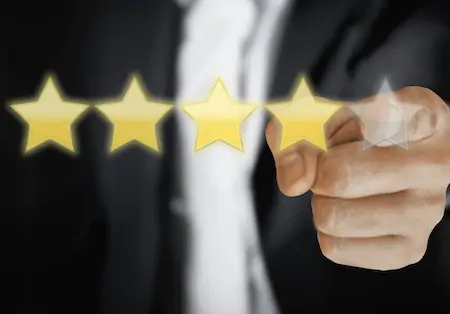 You are now familiar will different types of finders. But before approaching to get one you must learn the best fish finder manufacturers.
Here, I will briefly discuss the 3 famous fishfinder brands.
#1. Garmin
Garmin is one of the famous GPS navigation device manufacturers founded in 1989. Recently, they have produced some high-quality devices.
You won't find a huge number of products from Garmin, but all of their products are classy. The ExhoMap and Striker are the best series of Garmin.
#2. Humminbird
Another famous and ancient brand is Humminbird. Hummingbird's creation has brought revolutionary changes to the fish finder.
They have lots of products and many of them are unique and stunning. If you research well then you must get a good finder device from Hummin bird.
#3. Lowrance
Carl Lowrance is the establisher of the Lowrance brand. It was founded in 1957. Lowrance focused on making a compact and portable device that can help in locating fishes.
Finally, he has made a fish finder using sonar technology. Later on, he has grown up his business pointing to fish finders.
Now it's a famous and global brand.
Which One is the Best Fish Finder for Kayak?
The best products will differ from people to people. It depends on your fishing style depth, how far you go for fishing, and others.
Keep reading to learn about this topic.
Depth of Fishing
Is your target the deep-water fishes? I think a down-imaging sonar will be the perfect choice for you.
Again, if your target is the ponds or shallow streams fishes then a side-imaging unit is appropriate for you.
Traveling Far Away for Fishing
When the adventure is far from the shore then get a device integrated with a built-in GPS. It will help you in catching up with different types of fishes and hold them in the range for a long period.
However, they will cost slightly higher than a scanner that missing a built-in GPS.
Noticing the Power Source
Space is a big issue for most of the kayak. So the regular sonar depth finder that is designed to be connected with a 12-volt marine battery won't be suitable for a kayak.
It's better to have a fish finder compatible with a portable battery-powered system and able to transmit data to the smartphone.
If you want to know more about kayak fish finders, please visit Fishingpanel for more details.
Final Words
I hope you are now familiar with all types of fish finders. I must suggest you read the whole article again for getting the perfect type of device for you.
Here you can get the professional, beginners, small boat, large boat, functions, and other types.
Considering their functions and types determine the appropriate one for you and make your hunt for the best product.