Camping is one of the most exciting adventures you can go on. Whether you choose to go alone, with friends, or with your family, you can rest assured that you'll have a lot of fun!
When you decide to go camping for the first time, you must keep in mind that there's a lot of preparation that goes into this activity. You should also learn how to survive in the wilderness in case of an emergency.
Beginners often make mistakes when getting ready to go camping, but don't worry!
In this article, we'll give you some tips on how to get ready for your first camping trip.
Here are the Tips for First Time Campers
#1. Make an Essentials Checklist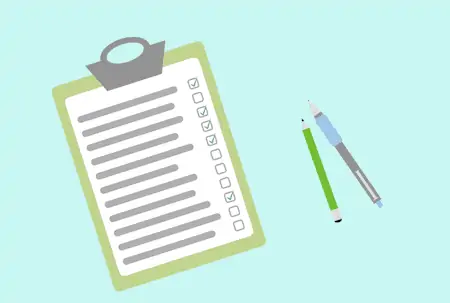 First things first: let's start off with a basic tip. Make no mistakes, though! For some people, checklists might be considered basic and old-fashioned, but they come in handy when you're planning to go camping.
Checklists help you stay organized and keep you from forgetting essential items, such as towels or sunblock. The last thing you want on your first camping trip is to arrive at the campground and realize you didn't bring toilet paper!
As a first-timer, you probably don't know all the items you need to take with you on your adventure.
Don't worry!
There are several different checklist templates available for free on the internet. You can choose any and adapt it to your specific needs.
Don't forget to actually use your checklist! Check off items as you pack and revise the list after you're done. Double-checking has never hurt anyone!
Pack everything in your backpack as early as possible and recheck before you leave.
#2. Choose the Right Gears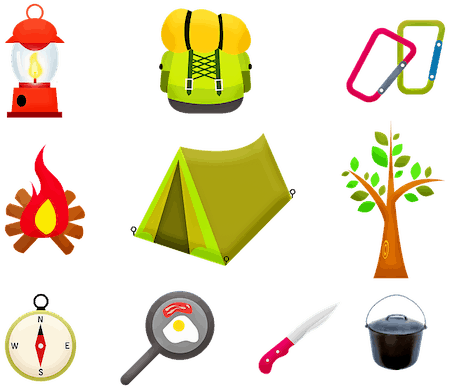 If you're going camping, you'll need to buy camping gear. This is your first camping trip, so you have to be mindful of the equipment you choose.
Getting high-quality and affordable gear is essential if you want your adventure to run smoothly.
Keep in mind that you'll be spending money on this gear, but you'll get to use it over and over again for your next trips, so it's totally worth breaking the bank!
However, as you're still a beginner, there's no need to pick state-of-the-art gear quite yet. Stick to the basics for your first camping trip: start off buying kerosene lanterns and a nice, dependable tent.
Tents can be rather deceiving when it comes to their sizes. Make sure to buy a tent that is big enough for everyone you're traveling with.
If you're going camping with your family, always choose a tent with a capacity for two more people. For instance, if you are a family of four, buy a tent with room for 6 people.
#3. Test Your Gears
It's essential that you test your gear before you go on your adventure. You certainly don't want to arrive at the campground and find out your lantern is not working!
Set up the tent in your backyard several times until you get the gist of it, turn on the lanterns to make sure the batteries are all working, try sleeping on your sleeping bag for one night to see if you can make it!
#4. Choose a Campground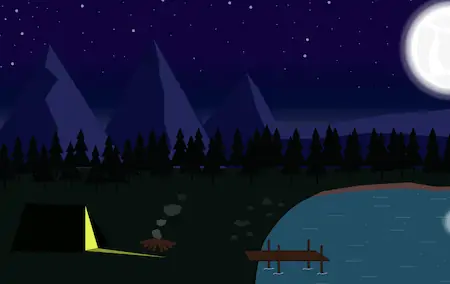 The next step is choosing where you'll go camping. The tip you'll see the most during this searching process is that beginners should stick to places close to home.
Why is that?
As a first-timer, you can't know what might possibly happen while you're outdoors.
Maybe the food you ate before leaving the house might give you stomach trouble; maybe it'll start raining in the middle of the night and your tent isn't waterproof, or you'll find out you're not really a camper!
These are things that can happen and, if they do, you will want to be close to your home so you can go back to the safety of your own bed…or bathroom!
On top of that, choose a place where you'll have phone coverage. You might need to make or receive an important call or two.
Playing safe is better at the beginning; you'll have plenty of opportunities to go to different, faraway places once you've become more experienced!
It's always colder than you think…
Never forget to check the weather forecast before you go on your camping adventure!
Sure, you can't rely 100% on them, but you don't want to be welcomed by a storm the minute you set up your tent.
Thus, always check your phone's weather app or another reliable source to make sure the weather will be just fine and dandy on the day of your trip.
Keep in mind that at night it's always colder than we think. Choosing a good, dependable sleeping bag is essential to keep you warm while you sleep.
A tip from experienced campers is to put a blanket under your sleeping bag to isolate you from the cold ground.
…So pack the right clothing and footwear!
Packing sufficient and appropriate clothes is a must if you want your first camping experience to be a success!
Keep in mind that bringing a lot of clothes does not mean you're being vain or going overboard; you won't have a washing machine to do your laundry while you're out in the woods, so it's essential that you bring a bunch of clean clothes if you want to stay prepared.
Make sure you pack clothes for all kinds of weather. Hot days might turn into freezing nights, sunny days might quickly become rainy days.
It's also important to be mindful of the shoes you'll have to wear while you're camping. Different activities require different footwear, so make sure you'll be prepared for everything!
#5. Plan Your Meals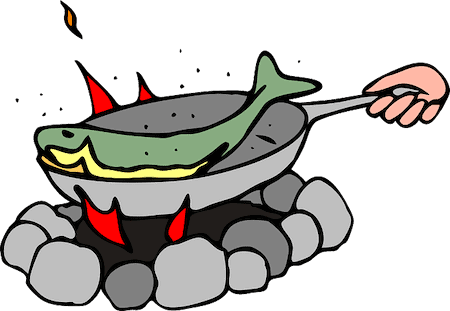 Food is one of the most important things about camping. You must be extremely careful when planning your meals and buying the food you'll take with you.
Running out of food during your trip will certainly be an awful experience. Similar to how you made an essentials checklist for your gear, make a checklist for the food as well!
Think about how many days you'll spend on the camping site, how many meals a day you'll have to make, how many people will go camping with you.
Planning ahead is essential if you want to save time and energy while you're outdoors. Prepare your meals at home and unfreeze them when you're camping.
If you chop the vegetables, fruits, and meat, and store them in plastic containers beforehand, you'll have less work to do during your trip.
Note: Make sure to properly seal the containers! Insects and bugs won't hesitate to steal your food otherwise. Moreover, if you are camping in a bear country, don't forget to use a bear canister.
#6. Plan Your Activities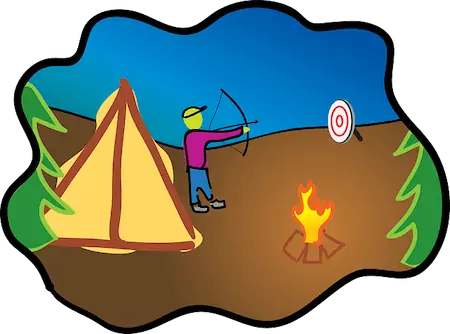 A pure business trip or camping, whatever it is, we're only human and we're bound to get bored at some point. Kids, especially, can get easily bored within the first hours of being outside without a cellphone or a television.
Campgrounds usually have a range of activities for campers, but there are also plenty of fun activities to keep you, your family, and/or your friends entertained all through your camping adventure.
If a rainy day catches you completely by surprise, you'll be thankful to have brought along some board games, cards, or even books. If it is sunny outside, children might enjoy playing tug of war or going on a treasure hunt under adults' supervision.
As for adults, sitting around a campfire at night while roasting marshmallows and sharing stories is definitely a must!
#7. Arrive at the Campground Earlier than Scheduled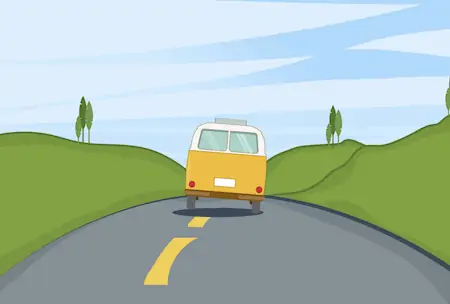 In all life situations, leaving in a rush is never a good idea. When you go camping, it's not any different. Even if you've planned thoroughly, you might end forgetting an essential item or two.
If you arrive at the camping site earlier than you originally planned, you'll have spare time to drive back into town and buy anything you might have forgotten to bring along.
On top of that, if you arrive earlier than other campers, you'll have better chances of scoring a great place to set up your tent.
As a beginner, you're still not familiar with the campground location or ground rules, so you'll also get to use your spare time to become acquainted with your surroundings.
#8. Fire Safety is Essential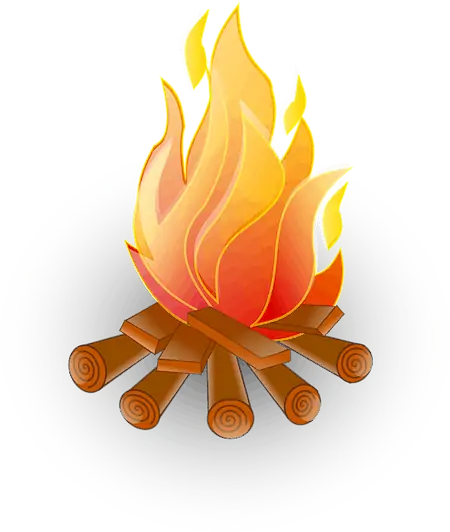 If you want to cook on your campfire grill grate or just want to stay warm in the fire, don't forget to learn about fire safety before you going on your camping trip.
Your campfire will be the meeting location for night activities and you will want to make sure that you know how to start a fire and how to keep it controlled.
Keep in mind that you shouldn't set up a campfire if you're camping in dry woods, as the chances of quickly starting a wildfire are really high.
Make sure to always douse the fire before you leave the camping site or before going to bed!
#9. Clean After Yourself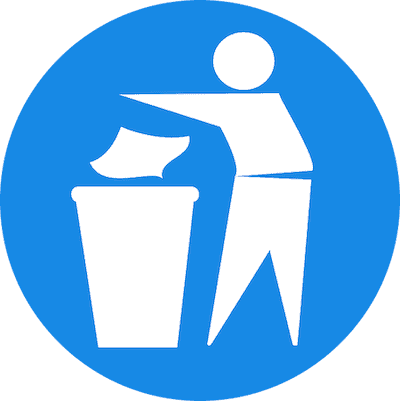 Everybody knows we're living in a critical period when it comes to the health of our planet. You don't want to contribute to the Earth's pollution, do you?
Don't allow your family or friends to litter the camping site with food, plastic bags, water bottles, or aluminum cans.
Bring rubbish bags with you and encourage everyone to store their garbage in those bags, so you can dispose of them in the appropriate places.
Always keep in mind that you're sharing the campground with other campers as well as with wildlife. Try your best to leave your camping spot cleaner than it was when you first arrived!
#10. Don't Travel Solo Just Yet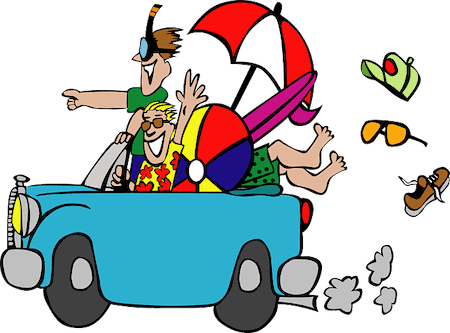 Now you have a better idea of how to prepare for your first camping adventure.
It's important to note that camping by yourself might be amazing but, for now, stick to camping with people who might be more experienced with camping than you are.
Make the most of your time outdoors to appreciate nature and to connect with your family and friends. This experience will be unique and will give you lots to talk about when you're older!