Hunting is a very sophisticated hobby. But in some places, it helps wildlife populations survive from ferocious animals.
No matter what level of hunter you are, a beginner or a professional, there are some hunting gears always you need to pack before you go hunting.
When you are out into the wild alone, you have to rely on your hunting gears for survival. You should never head outdoors without any proper preparation. It can be very dangerous and even it may cost your life.
So, this article will discuss some essential hunting gears that may accompany you all through your hunting adventure.
20 Essential Hunting Gears For You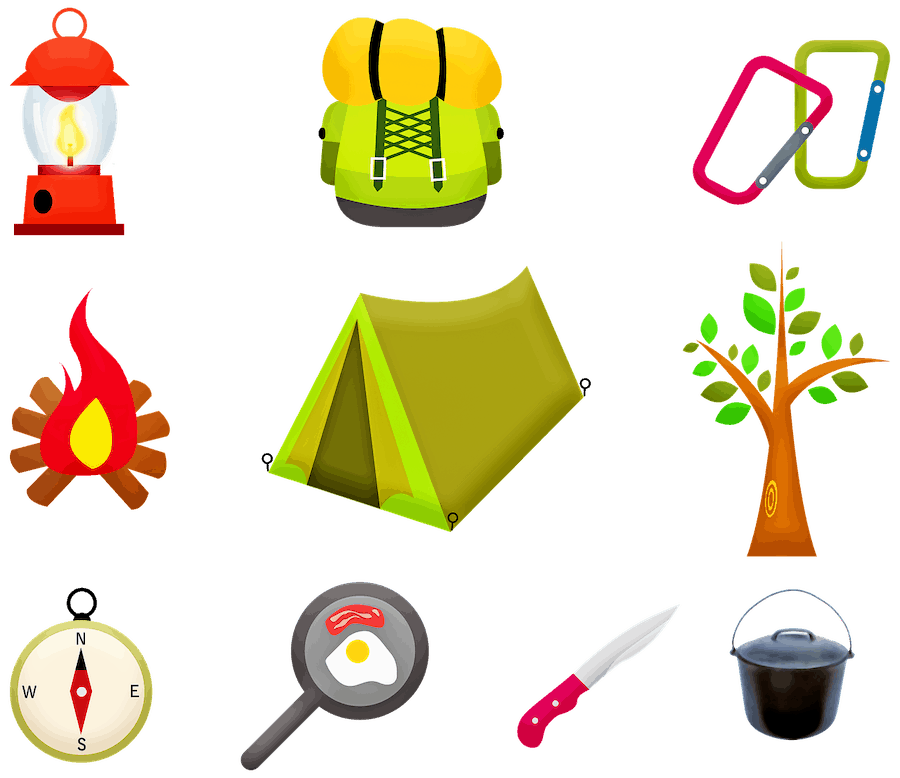 #1. Hunting Camera
Nowadays, Camera becomes important equipment for hunting. You can bring 2 types of cameras for a hunting event. One for filming every detail of the hunt while the other for keeping the track of the path so that you might not lose your way in that unknown place.
So, to serve those purposes, you should order the best camera for self-filming hunts from the online marketplace. And, don't forget to take your personal camera for using it as a trail camera. You must check whether both cameras are functioning properly before going out.
#2. Boots
Your hunting excursion will come to an end very quickly without a very good pair of boots. One thing you should remember always, you are going to such an environment, which is not friendly enough with the threat of cold and blisters.
So, a good set of hunting boots may cost you, but it will add a great value to your hunting experience as well.
#3. Backpack
A good backpack is always your best companion while hunting. When you look for a backpack for hunting, always find something that is lightweight, has good padding in the backside for comfort, and with a waist strap as well.
#4. Water
Fresh water should be on the top of your checklist. Out in the wild, the scarcity of freshwater is very usual. So, you need to take a good bladder that holds a lot of water and make sure it is full to the brim before you head out.
Besides that, you may take a small stainless-steel water bottle for the emergency.
#5. Scent Killer
While you are in the bush, you are dealing with wild animals having very strong olfactory power. This is one of the most vulnerable possibilities that can notify them about you.
So, you should clean your clothes with scent killer before you going out for hunting and be very careful about your odor and take a good quality scent killer with you.
#6. Binoculars
It is another most important item for you as a hunter. Often, you need to observe your surroundings and binoculars are a great help in this regard.
So, do not forget to take one when you are hunting.
#7. Headlamp and Flashlights
If you plan for a night stay for a couple of nights, headlamps and flashlights are the must-have items in your checklist.
A headlamp or flashlight will help you to illuminate your pathway when you move from one place to another. Don't forget to have these night lighting tools.
#8. Rangefinder
Sometimes you need to hunt your target from the distance. A rangefinder is a device that will help you to measure the distance accurately and magnify the target for you. So, if you plan for long-range hunting, take a good rangefinder along with you.
#9. Rifle Scope
Without a good quality scope, your rifle is nothing to be worthy. Shooting with a rifle needs immediate precision. So, it is very beneficial to use a scope with your rifle for shooting at distance.
There are varieties of scopes available in the market. So, you need to choose a scope appropriate for you.
#10. Night Vision Scope
Hunting at night is a very thrilling experience. If you plan for night hunting, a night vision scope is your best mate in this case. So, do not forget to take one before you go out at night.
#11. Pocket Knife
Pocket knives are very useful for a variety of tasks when you are outdoors. They can be used for cutting ropes, slashing flash, and many other tasks. It also helps you to skin animals.
#12. Hunting Weapon
It is the most important task to check your weapon before you go hunting. Weapons are the primary tools for your purpose. If it malfunctions at the time of your need, your entire plan will be ruined.
So, do not hesitate to check your hunting weapon more than once.
#13. Apparels
You need at least two pairs of rubber gloves, one or two hats or caps and face masks when you go outdoors. These are very essential for your day-to-day activities. Sometimes you need to camouflage yourself while hunting in the wild. So, you may need some camouflage items as well.
#14. Survival Kit & Guide
Your survival kit should include matches, a first aid kit, blister kit, disinfectant, ibuprofen or Tylenol, and a compass. These items will be your lifesaver in case of any emergency.
So, double-check the items is in your backpack before going outdoors.
#15. License & Regulatory Documents
It is the most common mistake among hunters. Sometimes they forget to take their license and regulatory documents. But if any situation arises, this mistake can lead them to send back home without firing a shot over there in the wild.
So, be cautious about this issue and take the papers all along.
16. Map
As a hunter, a map is a very essential item for you. Nowadays, GPS devices are popular for this purpose. So, buy one before you go hunting.
#17. Food and Snacks
Try to take dry food as much as you can. The option can be protein and granola bars, fruit snacks, fruits, and trail mix. Do not get anything with meat scents. The smell can scare off the animals and also draw in predators.
#18. Rain Gear
You need to prepare yourself for all types of weather. So, make sure a rain gear in your checklist.
#19. Emergency Shelter or Tents
It is very vital. Often, hunters forget to take anything for emergency shelter. But sometimes problems may happen that lead you to stay out for several nights depending on the situation.
So, an emergency shelter or tent is a must-have item in your checklist. Do not forget about it.
#20. Fire Starter or Lighter
While out in the cold, you need fire to warm you up. A fire starter or a lighter can serve your purpose. Sometimes you need to light a fire for some other purposes as well. So, take a lighter or fire starter when you go out.
Pro Tips: Learn how to start a fire with sticks.
Conclusion
So, are you prepared to get out for hunting?
There are a variety of items available in the market which hunters can pick as their stuff. So, you need to choose your options very carefully.
Make a detailed list of which items you want and which you don't. Then pick one by one. Otherwise, you may overwhelm yourself with many out there.
In this article, we have tried to give you a brief idea about some essential hunting gear. It will help you all along.
So, sit tight and go for your first venture.