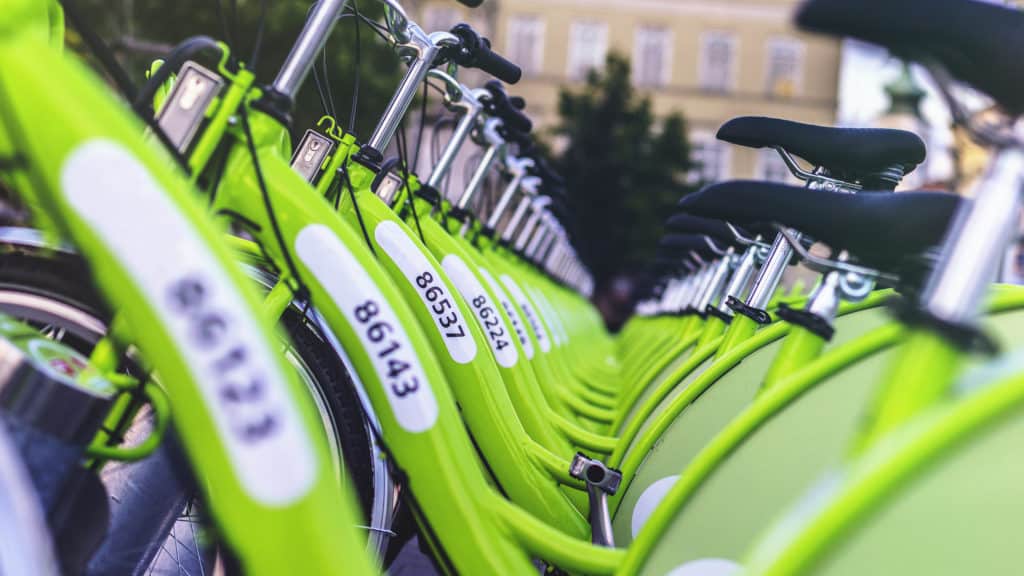 Recumbent bikes differ from traditional stationary bikes because they feature a high backrest and large seat, with the pedals placed in a manner that allows the legs to extend comfortably.  The main advantage of using a recumbent bike compared to a treadmill is that it puts less strain on the neck, back, legs, arms, wrists, and joints. The tall backrest and bucket seat also provides a more comfortable ride.
As you pedal on the recumbent bike, you'll work a number of muscles, activating several joints in the lower body. While a recumbent bike offers a more comfortable exercise experience, warming up and stretching prior to a ride is necessary in order to prevent injury. Five to ten minutes of stretching the legs and back by doing walking lunges, toe touches and other types of dynamic stretches help to warm up the muscles and get the blood flowing.  As you stretch, focus on smooth movements, gradually increasing your range of motion.
Working out For Results: What You Need to Know Before You Buy a Recumbent Bike or Treadmill
Before you begin your workout, make sure that the pedals, cushion, and backrest are properly positioned to your height. Readjusting the machine before a workout will be necessary if more than one family member uses the bike. Make sure that the pedals are placed in a manner that keeps the legs fully extended. If your knees are bent you'll need to push the seat back. In order to get good results on a recumbent, you'll need to ride for half an hour for cardiovascular health or sixty minutes for weight loss.
How often you work out will depend on your current fitness level and your weight loss goals. For a more challenging ride increase the bike's resistance level. Most models feature eight to twenty different levels of resistance. The more levels of resistance, the more challenging a workout will be. A large variety of levels will also allow you to slowly increase your endurance. As you turn up the resistance it will become harder to pedal. This works to challenge muscles in the legs, thighs, and glutes.
This type of bike can be used by cyclists of all fitness levels, including people with arthritis, disabilities and the elderly.
Both the recumbent and the treadmill can whip you into shape, improve cardiovascular fitness, burn calories and allow you to lose weight by working out three to four times a week.  Determining which piece of equipment is right for you will really depend on your fitness goals and health.
Treadmills, like recumbent bikes, can be used by the elderly, people with disabilities and people with arthritis. A treadmill allows you to walk, jog or run indoors when weather conditions or your schedule would otherwise prevent you from getting a workout. A treadmill offers variety to your workout and should be done for a period of twenty to sixty minutes, depending on your current health and weight loss goals.
The recumbent bike looks similar to a stationary bike, but with a bucket seat and pedals placed in front of the body instead of just below the hips. The bike's handlebars naturally extend in front of the shoulders, so the rider can hold on without putting stress on the shoulders, arms, and wrists. This piece of workout equipment is perfect for people who can't be subjected to impact or do not have the balance needed for a cardiovascular workout.
If you suffer from past back injuries, existing back pain or joint problems, then using a treadmill can aggravate these conditions. The recumbent bike is able to accommodate users who are overweight and does not cause a constant impact on the joints. People who are in great shape and normally workout four to six times a week may not find the recumbent bike very challenging. In cases such as these, a bike with more than ten resistance levels is necessary for a challenging workout.
Recumbent Bike versus the Treadmill: Which one Burns the most Calories?

According to studies, running on a treadmill can burn off more calories than a recumbent bike during a thirty-minute workout. During a thirty minute period, the recumbent bike can burn about 250 calories for a person that weighs approximately 140 pounds. During this same amount of time, jogging at just five miles an hour can burn about three hundred calories. Running or adding an incline to the treadmill can allow the runner to burn even more calories during this time. If you walk on the treadmill at three to four miles per hour, you will only burn about 160 calories. If burning calories and losing weight is your goal, determine how hard you can work out on a treadmill before you decide to purchase one.
Choosing a Workout You'll Enjoy for Better Results
If running or jogging at an incline is physically impossible for you, you might want to consider purchasing a recumbent bike. If running just isn't your thing, then clearly, a recumbent bike can offer a more productive, motivating workout. If you don't enjoy your exercise routine, you'll be less motivated to workout each week and you may start to make excuses in order to avoid it.  Hating your workout can also affect how hard you push yourself, making exercise less effective.
The type of equipment you choose has to offer a workout you enjoy. Exercising should also be challenging and fun. If you don't enjoy riding a bike, don't buy a recumbent, if you've never been a fan of jogging or running, pass on a treadmill. This decision should be based on your whether you want to lose or maintain your current weight, physical abilities, and ultimate health goals. If you buy a treadmill but don't like running, you might stick with working out for a month or two, but ultimately, you'll end up quitting, which can be very discouraging.
Both the treadmill and the recumbent bike are pieces of equipment that offer a more enjoyable workout because you can distract yourself by listening to music, reading, or watching your favorite TV show or movie.
The journey to getting fit can be fun and enjoyable, as long as you listen to your body, choose workouts you enjoy and pace your progress.