Are you looking forward to camping in Alaska?
Camping is so much fun, and that is why when you start, you cannot stop. However, camping is not easy, especially when you are doing it in a new place.
There are so many things that come with camping. However, the preparation part is the most important for any camping expedition you want to make. As long as you have taken enough time to plan and prepare well for your camping, then the rest becomes easy.
Alaska is one of the best places to do camping in the USA, especially during their vacations for several reasons.
In this guide, you will find all the steps to follow to prepare a successful camping experience.
Factors to Consider Before Camping in Alaska
As you think of camping, there are several things you have to consider before you even start preparing for camping.
The following factors are worth considering before you decide to go camping and are part of the most important preparations that you should make.
Legal and Illegal Areas
As much as there is a vast area of Alaska where you can camp, it is essential to know which spaces are allowed by the government for access and which ones are not.
In some cases, there are areas with restrictions in terms of camping. As a result, there are areas you cannot access or plan to visit.
In other cases, the restrictions arise with time. Various things may lead to temporary. Researching with the local government will enable you to understand which places are for you to access and which ones are prohibited.
You do not want to get stuck or arrested for breaking any law.
Seasons
Different people have different preferences regarding the type of conditions they like to camp in.
In this case, the seasons affect camping a lot. Some people prefer camping in the dry seasons while others would prefer rainy seasons.
Based on your taste and preferences, it is crucial to consider the season when you want to go camping.
Other than the taste, seasons can affect other things such as animals and other natural events.
For example, there are seasons when certain animals, such as mosquitos are many. There are seasons when certain animals are migrating.
Always take your time to look at the seasons in Alaska to understand which one is better for you. You can consult the local authorities to get the right information.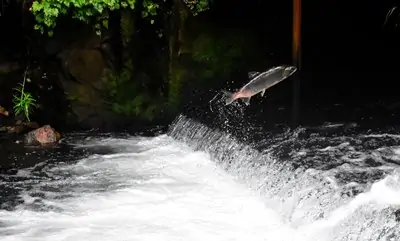 A good example of a case to do with the season is visiting the Kenai River in July. The place is always crowded since the local authorities allow people to fish sockeye salmon as they migrate to their birth streams for pawning.
The area is always so crowded with many people trying to get a share of the Red Sockeye Salmon. If this is something that impressed you, then you may consider camping around River Kenal around July.
However, if you are a person who is bothered by a massive crowd on the river, then you should keep off.
Step By Step Preparation
There are many things you need to do as you prepare for camping. The secret behind achieving the best readiness for such a camping experience is preparing everything step by step.
Always make sure you prioritize essential and difficult things and deal with them first.
Planning
Planning for such a camping expedition is not easy. There are many things you have to plan on if you want to avoid confusion and get the best experience.
Making the right plans and early enough allows you to avoid confusion and any delays.
Time and Activities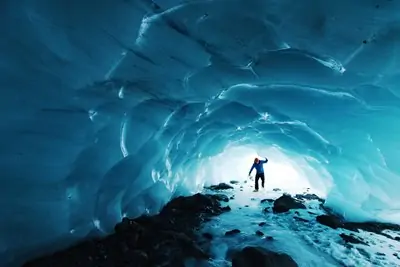 Camping is not as easy as many people think, especially when you are doing it far away from home in a new place. Timing and activities to do while camping is an essential part of planning.
You have to determine how much time you want to spend in Alaska. As a result, this can quickly help you decide which areas to visit and how to prepare yourself.
The type of activities to engage in during the expedition are essential. It enables you to prepare for the whole experience better.
Depending on the number of people you are going camping with such things can quickly change. You may have friends who want to go for mountain trails and fishing at the same time. That will affect your schedule a lot.
Routes
Alaska is a vast area as far as camping is concerned. Unless you have a very clear idea of the route to take, then the rest will be confusing. You will not be able to make the best out of the time you have.
As a result, you have to look at the various routes and select your favorite one based on several things.
What are you looking for during your camping? What would you like to do? How much time do you have? What type of experience are you interested in?
Different routes have different attractions and activities you can involve you in when camping. There are routes suitable for fishing, hiking, or even mountain trails.
As a result, comparing different routes through maps, travel advisors, and local authorities will enable you to decide on the best one to follow.
Transport
Many people going to Alaska come from faraway places or other states. However, some come from neighboring states. All said and done, transportation is essential. Planning on how to travel during your camping is an essential step before you do anything.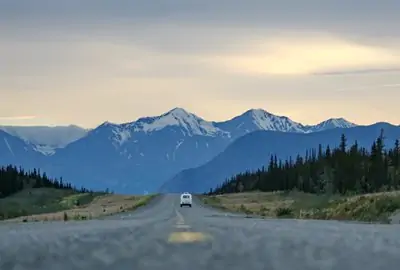 Before thinking about transport, you must have considered which routes you will be taking in Alaska. As a result, you will know approximately how many kilometers you will have to cover during the entire time.
You will also have to decide on how many people you are camping with. That will affect your transport method and budget.
The things you will be carrying for your camping will also affect your means of transport, as well as cost.
For those who have to fly, make sure you know of the right aircraft to use and plan that schedule to avoid delays. Booking your flight early enough is a good idea.
In case you have to drive, and then make sure you have the right type of vehicle. Always ensure that you know the routes very well to understand whether your vehicle will be appropriate or not.
A vehicle for camping has to be appropriate in terms of space for luggage, fuel efficiency as well as handling the terrains of the camping area.
For those interested in hiring vehicles, you also have a task. Ensure that you communicate with the car company in advance to reserve your camping car. In some seasons there are many people such that securing some services without a reservation can be difficult.
Campsites
Campsites are a vital factor to consider when going camping. Before you go for your camping, make sure that you prepare very well for which campsites to use. There are both private and public campsites in Alaska.
Such a campsite varies in many ways. Depending on your taste and preferences, as well as other things you have planned for such as the location you should choose the best campsite in advance.
Selecting a campsite, you would like to use and making an early reservation is essential to make sure you get the best and won't miss anything.
Reservations
To many people, they do not think there are any reservations of any kind to be made when going camping. However, when going to Alaska, there are a few reservations you may need to make in a good time to be on the right side.
A good example is when you are interested in doing Salmon fishing and want to use Charter services. As mentioned earlier, Salmon fishing is an activity that attracts a lot of people. As a result, you will need to make early reservations.
If your interest is in camping, you also have to make an early reservation of a campground that is close to the fishing area. It is a move that will make your work easy. It will save you the problem of traveling for a long distance any time you want to go fishing.
Another area that you would need to make early reservations for is the Denali National Park. It is one of the places that receive so many people. As a result, it is essential to make reservations up to a month early.
Gearing Up
For any camping, once you have arranged everything else, then you have to make sure that you have all the gears necessary to handle the experience. In this case, various gears are essential.
To understand what to pack, then, you have to consider the area you are visiting, activities, time, and weather, among other things.
In case you plan on fishing, then getting fishing equipment is crucial if you do not want to hire. For people interested in mountain trails then you have to carry the right gears for mountain trails.
Clothing is an essential factor when you go camping. The weather in Alaska keeps on changing now and then. It can quickly get so cold and get so warm at the same time. As a result, make sure you choose your clothes wisely.
Ensure that you carry the best snow pants you have for the cold, hats, gloves, and some functional rubber boots that will allow you good movement across the terrains.
Sleeping in camps can be difficult in some cases, especially when it is a cold season. Ensure you carry strong cold clothes. If you are planning to camp in the woods, then you have to bring a good camping axe and tent. Ensure that you have the right sleeping bags. Always try to carry portable materials.
Cooking can also become difficult if you don't carry the right equipment like a fire starter, camping knives, grill grates, cooking pan, portable gas, etc.
Boondocking
Boondocking is a common activity in Alaska. This is where people have dispersed camping across public lands. If you are interested in this, then you have to make sure that you gather as much information as possible before starting your journey.
Regulations keep on changing with time, and you have to make sure you are on the right side. Ensure that you liaise with the public authority to understand specific regulations set by the government.
You can also try to talk to other people on the ground to know of less crowded places. Always make sure that you have the right place for parking as well when the area is crowded.
Safety Preparation
Certain things can interfere with your safety or make you uncomfortable when camping. As a result, it is crucial always to be prepared on how to deal with various factors at all times.
Here is what to do.
Dealing with Bears
When you are camping in some cases, you may find yourself in areas with bears.
Ensure that you do not have any food in your tent. It will prevent attracting bears. Always pack your food in the vehicle and cover it well. In cases where you have some food containers, ensure that you have left them away from your tents.
It is also suggested to carry two or three cans of the best bear sprays. It will be your best friend if you encounter a bear.
Buying the right tools to deal with bears is also a significant move to help you deal with any bear attacks.
Dealing with Mosquitoes
When going to camp towards the north and in the summer it is usually normal to find Mosquitoes a huge problem. It is crucial to make sure you know what to do in such cases. Always make sure that you have all your windows rolled up.
Ensure that when entering or exiting your car, you close the doors quickly. Mosquitoes can be annoying and dangerous at the same time. Try as much as possible not to park near the waters overnight.
Ensure that you buy bug repellant and mosquito coils. If possible, make sure you wear long-sleeved clothes to avoid bites.
Conclusion
Alaska is an amazing camping ground and there are lots of things you can enjoy. But, planning is the most important step and you must do it flawlessly.