Hiking is one of the most exhilarating experiences. But if you want to find a particular kind of hike, say one with a beach, there are just so many options. All of them have nice scenes.
But what about the difficulty level and whether or not pets are allowed?
We rounded up some cool hiking trails with a beach in USA and will also answer all these questions.
Some of these hikes are sort of a 'must-experience.' If you have a family and want to take them along for the adventure, hikes like the Caladesi Island path are a pretty cool option.
So, let's get started.
While we can't promise you that you will be able to make all these hikes, we can at least say, whichever one you choose to go with from this list, you won't be disappointed.
There is something for everyone here. That's the main draw.
10 Hiking Trails with a Beach You Need to Experience
The great thing about these hikes with a beach or coastal hikes, as they are called sometimes, is there is something for everyone.
No matter what kind of hiker you are, there will be just the right one for you that you will thoroughly enjoy.
Here are the top 10 in the United States.
#1. Torrey Pines Loop in California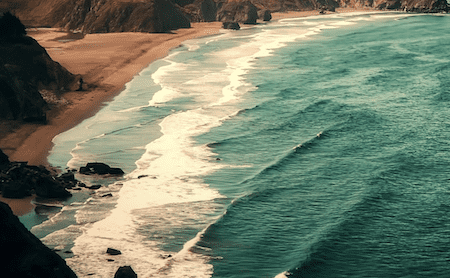 This one is a perfect balance of skill required and fun. It's fun for all sorts of skill levels.
No matter whether you're a beginner or an experienced hiking veteran who has conquered almost all trails, this one will be a great one to add to your list.
Obviously from the name, you can tell it's in California. The length is only 2.3 miles, so you don't have to set aside a whole day.
What you get is stunning scenery, and right next to you will be the beach.
Take in the salty ocean air as you walk along with your friend or other hiking buddies.
Want to make it more fun? You can also sleep in a tent on the beach and make the whole thing much more memorable.
#2. Superior Hiking Trail in Minnesota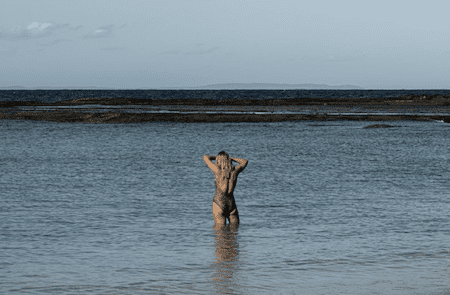 How about a cool and jaw-dropping view of one of the largest lakes in the United States and a hiking trail to go along with it?
This trail runs for a long 277 miles all the way to Duluth, Minnesota, and ends at Ontario, Canada.
Of course, not everyone will be able to or even want to take this long route. You can do a modest 4.4-mile hike too.
Simply head over to Split Rock State Park and start from there. Whichever option you choose, it will be a hike to remember for all hiking lovers.
Not only do you have the view of Lake Superior, but it also feels like the land has not been traveled too much and remains untouched.
And that's a feeling like no other. You really feel like you're one of the few people who has ever been there.
If a hiking trail can make you feel that, it's definitely worth a try.
#3. Ho Chi Minh Hiking Trail in California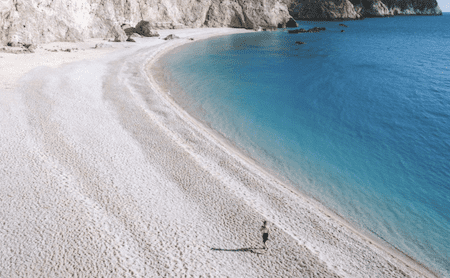 This is another must-try trail in California that you will regret at least not doing once. You might initially think it's not worth it since it's so small. The hike runs for only 0.6 miles.
That's honestly very short compared to the ones we have seen so far and also the ones coming up next.
But what it may lack in distance, it more than makes up for it through sheer beautiful scenery and the beach.
Who doesn't love taking a walk by the beach, no matter how short it is? This one might be more of a brisk walk, but with the right person, you will surely enjoy it.
Be mindful, though. It isn't a particularly dangerous hike, but there are some warning signs about slippery ledges. So, keep an eye out for that.
#4. Seward Waterfront Shore in Alaska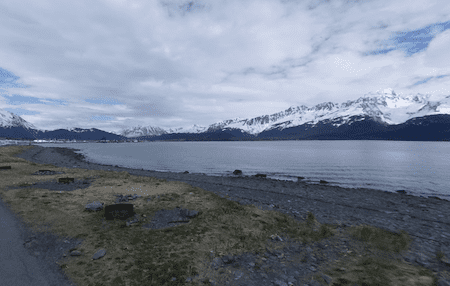 We can't have an article on hiking trails with a beach in the USA and not include Alaska's hikes.
The place is known to have some of the most beautiful scenes, and this one is no different.
The Seward Waterfront Shore hike is medium length but is a very beautiful one. It stretches for 1.9 miles and is a great hike to check out the stunning water bodies and maybe encounter some wildlife too.
The skill level is quite moderate for this one, and we don't have any doubts even beginner hikers will love it too.
If you want to swim in the water, though, you might want to scratch that off your bucket list. The water is very cold most of the time.
#5. Cape Perpetua Hike in Oregon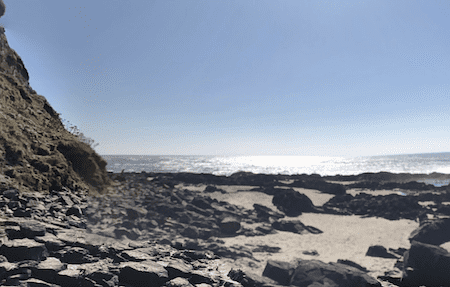 If you don't mind paying a bit of a fee to enter this national forest and enjoy a hike, this will be a perfect time spent for you.
This hike has lots of elements, and the scenery around you will change constantly.
You will pass lava cliffs, rocky coves, and also sea caves. As a bonus, the names of the caves are equally as cool.
There are names like Cooks' Chasm and Thor's Well. You can see why people get so excited to try this trail.
Then the trail will take an inland turn. This part comes after you have spent some time chasing the waves.
Go into the old and dense forest with a beautiful coastal fog that's just as gorgeous as it sounds.
#6. Caladesi Island in Florida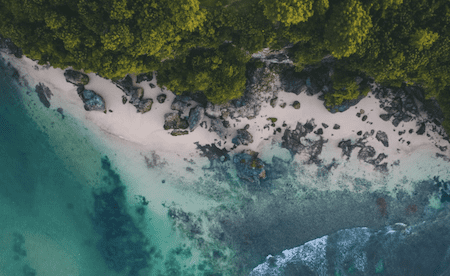 Residents of Florida know how many beautiful beaches there are in the state.
This moderate 2.8-mile trail is a great option to try if you like hiking with your family. The scenes are beautiful, and the sounds are nothing short of magical.
One thing is for sure, you and your family will be talking about the hike for a long time to come.
It's certainly a memorable time that you need to experience if you're an avid hiker and happen to live in Florida. And hey, if you live in a different state, maybe consider traveling a bit?
This one also has a few tricks up its sleeve. You don't just take a walk and enjoy the scenic beaches.
There are cool plants and also some very interesting wildlife which you may come across — told you, it really is a multi-sensory experience.
Remember how we said it's a family-friendly hike? Guess what? The good news doesn't stop there. It's also a pet-friendly one too.
So, each and every member of your family can come along.
#7. Dungeness Spit Trail in Washington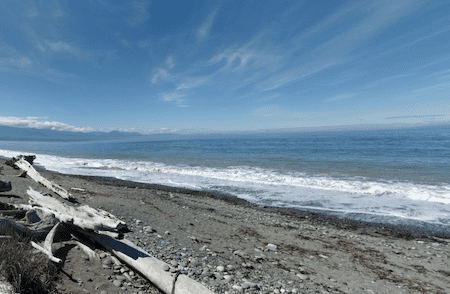 The Dungeness Spit Trail hike in Washington is a bit of a long one. It's an 11-mile round trip but is equally as good as all the others on this list.
You don't start right from the beach or the shoreline with this trail. Oh no, you build up to that experience.
First, you will be hiking through some forest and followed by a pretty steep descent that will land you on the beach.
The next few miles of the hike will be on a sandy spit that ends at the New Dungeness Lighthouse.
You can use this lighthouse to rest up a bit. And since there is a restroom as well, you can freshen up too.
You can't take your pet on the hike, but the scenes and the fun of hiking through the forest and sandy areas are an experience in every sense of the word.
No hiking fan should miss this one.
#8. Santa Marina Beach Hike in the US Virgin Islands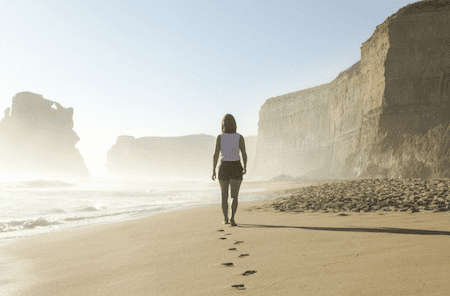 Okay, this one is actually on the US Virgin Islands, but we included it to make sure you don't miss out on one of the richest hikes there is.
There are plenty of opportunities for a very thrilling and rich hike, all with gorgeous trails and beautiful local wildlife too.
It's a 1.6 km hike, but it isn't too intensive. So, if you prefer a more laid-back hike, one that won't feel like a full-on workout, this path is a great one.
And who knows, it might just become your new favorite.
#9. Provincetown Dune Hike in Massachusetts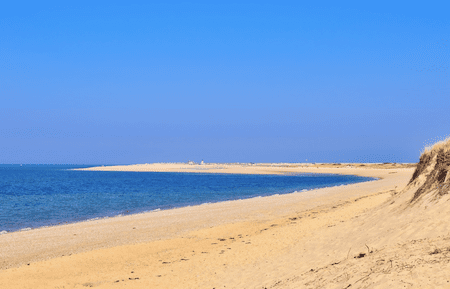 For a moderate difficulty hike that's a bit challenging but equally fun, you can check out the Provincetown Dune hike in Massachusetts.
It runs for 2.8 miles round trip across a very quiet and peaceful beach. The best part is the beach isn't too crowded either.
So, you can take in every bit of its beauty peacefully. Your first breathtaking view at the top of the dunes will be of the vast ocean.
To reach it, you will need to traverse some low-lying patches of scrub oak.
They pass Cape Cod's dune shacks. It's a simple and very enjoyable hike.
However, do note that there is a fee to enter this national park. Some good things in life just don't come free. But the fee is worth it.
#10. Laguna Trail in California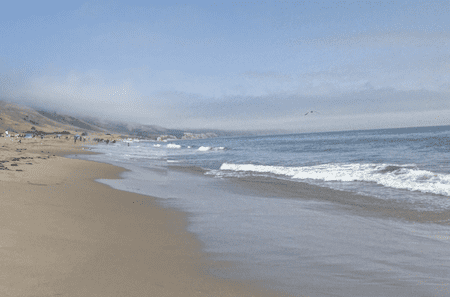 This trail is probably the third one on this list that's located in California. It looks like Californians have it pretty good when it comes to coastal hiking trails.
You will have a fantastic time on this one, and it's an especially good choice to hike with kids.
Although if you want to reach or access the beach, you will need to lengthen your hike a bit. It's a 5-mile hike and is of easy to moderate difficulty.
You will notice this trail will intersect the Fire trail and Coast trail. That's why we mentioned you can extend the hike to reach the beach.
There are a lot of things to take in and explore. You will come across dunes, valleys, gravel paths, bushes, and sand dunes too.
How to Choose the Perfect Hiking Trail?
Choosing the perfect hike is not only dependent on which one looks the best. We would have loved it if things were so simple.
There are some other considerations you need to think about.
Keeping all of these in mind will help you choose the best hiking trail for you and your family.
Whether you plan on taking the whole gang or want to just hike by yourself, make sure you pick one by keeping the following considerations in mind.
Time
One of the most important considerations is perhaps one of the most obvious ones as well. Start by thinking about how much time do you have for the hike.
Do you want a full-day hike or a half-day hike? You can find hikes that are between these as well.
And if you happen to live far from the trail, you will also need to take into consideration the travel time to go there.
Figuring out your 'time budget' is very important in that case.
The last thing you want is to pick a hike and then realize you need to cut it off halfway because you just didn't have the time.
Distance
Then comes the distance of the hike. How long is the hike? Can you cover it?
If you're traveling with your family, maybe not everyone will be super excited to do a long and strenuous hike.
Making sure you know what distance the hike is really is quite important. There is a little caveat, though.
Some hikes will take longer than others, even if they are the same distance.
A climb uphill will naturally take you a bit longer to complete than a hike downhill or a stroll through a meadow.
If you're hiking alone, then you have more freedom to choose the one that you want.
But if others are accompanying you, like your family or friends, you will also need to consider how far they are willing to hike as well.
That's just being considerate.
Your Group
The group you want to hike with will become a very important factor the moment you start the hike.
Take your time to think beforehand about how your group dynamics are. Are they all experienced hikers and pretty fast?
Since one slower person can slow the whole group down, it's always a good idea to think as a unit rather than choosing one that looks great for you only.
Of course, this will only matter if you're hiking in groups in the first place, but it nonetheless, is a thing to think of.
Scenery
The great thing about hiking is having a choice of scenery. Do you just want a beach trail, or do you want some variety as well?
Some trails will have you hike through forests to reach the beach, and others will even have sand dunes.
Knowing what kind of scenery you want is, therefore, an important factor in making sure whichever hike you choose turns out to be one you enjoy.
And it will be one of the more personal choices. There is no right answer here. Whichever you like, you can choose.
But again, if you're hiking in a group, you need to make sure you all choose one that the whole group will enjoy.
Difficulty
Some hikes are easy, some are of moderate difficulty level and some are very hard.
Depending on your and the group's experience, choose a hike that everyone is comfortable with.
Sometimes even an experienced hiker might not want to just do the hardest hikes there is. It's perfectly fine to choose a relaxed and easy hike once in a while.
Whichever one you decide to go with, knowing how easy or difficult the hike is and preparing for it is very important.
You will have the right mindset for it if you did your research beforehand.
And if you just want an easy hike for a good time, you can choose one like that too.
Maybe you're a beginner or want to bond with a friend. In those cases, going with an easier hike is the best option.
Time of Year
Some hikes, which are a perfect experience, are completely inaccessible at certain times of the year.
There are two ways you can go on about this. If there is a specific hike trail you want to take, check to see which time of year is best for it.
The other way is picking the best hike trail depending on the current time of year.
Either way, thinking of the conditions and the time of year before embarking on the journey is essential if you don't want to get a nasty surprise.
Do you Need to Travel?
Picked out a trail? Fantastic.
Now how do you plan to go there? Are there any transportation systems? All these will come into play when it's finally time to reach the hike destination.
Trails that you can go to easily are, of course, the best of both worlds.
But if there is one particular one that you want to take, check out how you can reach there and what is the best way to go on about it.
Hiking Tips and Tricks
Whether you're a very experienced hiker or just a beginner, knowing some tips and tricks never hurts. Even if you already know some of these, it can be a quick refresher for you.
To make the most of your hike, here are a few tips and tricks to know.
#1. Hiking Poles are Important
A lot of coastal trails and beach hikes can have very uneven ground with rocks, muddy terrain, and creeks.
Having a hiking pole with you will give you extra stability and make sure you don't lose your footing.
Even though we recommend a pole, it might not work for everyone.
In case you already used a hiking pole before and didn't quite like it, then you can choose to ditch the pole.
But be sure to watch your step. The only problem you might face with a pole is when you come across fixed ropes and ladders.
Then you will need to stow your pole. Other than that, we think a hiking pole is a must-have accessory.
#2. Don't Forget to Wear Gaiters
Good quality gaiters will give you extra protection from sand and mud. And on a coastal hike, that's a great thing to have.
You certainly don't want sand to get into your boots.
If you already didn't know, hikes involve a lot of walking. Walking with sand in your boots is a recipe for blisters.
Gaiters will keep it out and protect you and your boots too.
Plus, you can also find waterproof ones which will come in handy when you need to cross small streams or deep muddy terrain.
It's just an extra layer of protection which is always a good thing to have.
#3. Waterproof, Waterproof, and Waterproof
Better safe than sorry. These are sometimes the words to live by. Coastal weather can be very unpredictable.
Even if you picked the perfect time of year to go on the hike, you can never be too sure.
If it starts to rain and catches you off guard, you will wish you had waterproofed your gear and yourself.
Make sure your gear and your clothes (t-shirts, shorts, hiking leggings, etc.) have some waterproofing characteristics.
Also, some hike trails can have heavy fog, which can have dampening effects too.
You can easily find very high-quality and durable waterproof gear which don't cost too much either.
For safety, always carry a hiking flashlight that is waterproof.
#4. Don't Worry About the Sand
Let's get one thing out of the way first. Accept that sand can get into everything on a beach or a coastal hike.
It can be in your clothes and shoes. Don't worry too much about it, and there is simply no need to be stressed out about it.
You would want to protect sensitive things like cameras and food, though. The best way to do this is to lay down some kind of pack cover on top of the sand.
You can also wear your rain jacket. When walking, cover them in a bag or a plastic bag.
Another thing to keep in mind is the sand inside your boots. If you have been paying attention you would know by now that sand can cause blisters.
And that's a big no-no.  If you have gaiters, this won't be an issue.
#5. Bring a Water Filter Along with You
Hiking can be a tiring and also a thirsty endeavor. And you might not always have access to clean water.
That's why it's always a good idea to bring some kind of water filter with you.
It's best to run the water through a clean shirt or a bandana first and then filter it.
The tannins in the water can also cause the filter to clog. Knowing how to clean the filter in the field is a great skill to have as well.
Any good water filter or purifier will come in handy, especially if there are no sources of clean water nearby.
#6. Wear Proper Gear
Wearing proper gear is very important. It will depend on the type of hike you are making and also what the terrain is like.
There might be mud, lots of branches, and/or sand.  Wear good boots and bring gloves too.
That way you can save your body from cuts and bruises, and it will make the hike much easier as well.
You must carry a suitable but a budget backpack for hiking that is lightweight and comfortable for your shoulder.
#7. Respect the Land
Be respectful to the land. Don't leave garbage while you're hiking. And there can be many animals and indigenous people too.
So, make sure you treat them with respect and the land also.
Frequently Asked Questions
Is Hiking Difficult?
This one is a bit tricky to answer. Different trails will be of varying levels of difficulty. So, you can't just say whether hiking, in general, is difficult or not.
There are other aspects as well. The route and the group you travel with all come into play.
Can I Hike If I Am Not Very Fit?
Yes, you can.
Not all hikes require you to have the stamina of an Olympic athlete. You can pick and choose the hikes you think you can perform.
And then slowly move to more advanced hikes as you get more experience. Some can even hike 20 miles per day.
Do I Need a Permit to Hike?
Some hikes do need a permit.
Planning to go on hikes in groups will increase your odds of getting a permit.
Wrapping Up
Alright, now that you know what are some hiking trails with a beach in the USA, you can make your choice depending on what works best.
Look for how long the hike is and whether it's a good hike to do with your family.
And even if you have a four-legged furry friend, some options let you bring them along as well.
As we mentioned, there is something for everyone here. Pick the one that works for you and put your adventure suit on.