Going on a road trip with friends and family, or cruising your way through the road on your own is highly appealing. The average number of daily long-distance road trips in 2020 was 234, 59.
We expect the number to go much higher in the U.S this year because of the ease of lockdowns around the world. However, these road trips can also become a problem for you if you own a travel trailer.
If you have car liability insurance then you are safe for the most part. The liability insurance covers most of the costs related to the damage from travel trailers. There is a legal requirement for you to own travel trailer insurance.
Thus, it is best to stay on the safe side while you are on the road so that you can enjoy your trip to the fullest. You can always go for other insurance options that cover recreational vehicles, including travel trailers.
Most of the states have a 20/40/10 rule in liability. This means that your insurance needs to cover $20,000 per person, $40,000 for every accident, and $100,000 for property damage in a single insurance agreement.
Requirements for Travel Trailer Insurance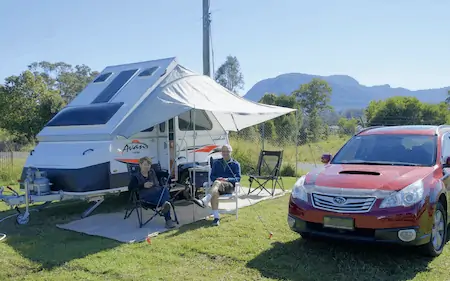 There are a few requirements for travel trailers much like the other insurances for vehicles. However, these insurance and their coverage differ from state to state depending on what laws you need to follow there.
Following are some of the most basic rules anyone needs to follow to own travel trailer insurance.
Ownership
The first condition to get travel trailer insurance is that you should hold ownership of the vehicle you want to get insured.
Registration
You should register the travel trailer in your name. If you have a rented vehicle then you may not be able to get coverage for them. The coverage you get for your travel trailer is usually provided under the extension of your automobile liability insurance policy.
Connection of Liability
If a person drives a towable vehicle and has an accident, all the damages go into the driver's name. If the driver has insurance, he is covered. if not, he will have to deal with it himself. Liability insurance includes injury, property damages, and several other properties that you do not own.
The question is, does buying these insurances make a difference? Let us now look at what perks these travel trailer insurances can bring to you.
Standard Coverage for Travel Trailer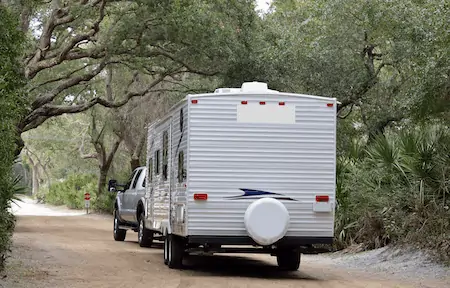 Following are the standard coverage that most insurance policies provide for Trailer Travel Insurance
Bodily Injury Liability
This lets you pay for the medical expenses and the loss of income for a person that you injure in an accident. You can pay an amount up to your coverage limit when you have travel trailer insurance.
Property Damage Liability
This covers the damage you inflict on other people's property during an accident with your travel trailer.
Uninsured/Underinsured Motorcyclist Liability
The uninsured/underinsured motorcyclist liability helps you pay for the damage, which a motorcyclist causes while not having the right insurance coverage or no insurance at all.
Medical Payments
Medical Payment coverage helps you pay medical bills for you, your family, or anyone involved in a travel trailer accident, regardless of who is at fault during the accident.
Comprehensive
Comprehensive coverage covers the damage to your travel caused by collisions with animals, vandalism, falling objects, and other unforeseen factors.
Collision
The coverage you have in case your travel trailer collides with another car, rolls over, or if another vehicle hits you.
Other coverage that you can look forward to for your travel trailer is as follows:
Custom Equipment
Custom equipment coverage includes coverage for parts that were not originally from the manufacturer i.e. installed later as a modification.
Safety Glass Replacement
It covers the insurer holder for any safety glass breakage or damage.
Vacation Liability
You cover all the damages and the liabilities by your vehicle when used as a temporary living space in this form of coverage.
Physical Damage Settlement Options
You can choose from a few options in this kind of coverage including the cash value of the car, the value agreed on the terms and conditions of the insurance policy, total replacement cost i.e. the cost required to replace your old vehicle with a new one in case of an accident.
However, this applies to the first five latest models of the travel trailer you own.
Roadside Assistance
It provides towing up to 100 miles from and to the place of your choice in case your travel trailer breaks down or stops working. They also provide extraction services if you are stuck 100 miles from the main road or a highway out in the open.
You can also opt for the delivery of necessities like oil, food, and water, lockout services, fuel, inflating punctured tires, etc.
Full Timers Package
It allows you to use your travel trailer as a full-time residence if you do not own a house or residence.
What Insurance Should You Go For?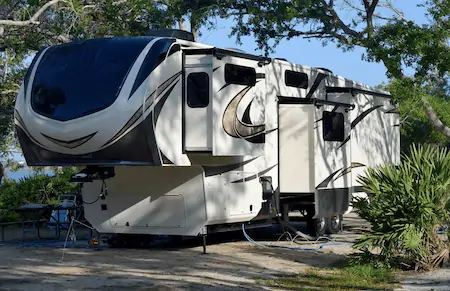 To know what kind of insurance is ideal for you. it is best to know what your vehicle classifies as. Insurance companies, manufacturers, and campgrounds may consider these vehicles differently, which is why you should know where your travel trailer stands.
Following are the categories of vehicles set by these departments.
Categories of Travel Trailers Eligible for Insurance
Class A
This refers to the biggest and the strongest drivable RVs or travel trailers that you may see on the road.
Class B
Motor homes also qualify as travel trailers but are much smaller as compared to the previous class. These large vans do not have any side-out features, which makes them different from the other categories that you might come across.
Class C
Class C falls usually between class A and class B, which focuses more on the living space provided with the vehicle. These kinds of vehicles are most popular for family road trips and temporary/permanent residences by owners.
Some other types of campers or travel trailers that you might come across are as follows:
Cargo/Utility Trailer
The Cargo/Utility trailer is the smallest kind of towable vehicle designed for human use. You can use these vehicles for a single horse or other small cargo from one point to another.
Toy Hauler or Horse Trailer
These trailers are comparatively bigger. Thus, we use these to transport bigger things like horses or ATVs to the desired destination.
Mounted Truck Camper
Although companies design these campers for people, they usually sit on top of the truck instead of towing. An extension fits on top of the vehicle while a mounted camper sits on top of it.
You can find these campers between the sizes of 18-20 meters, which makes them ideal for fitting six people. This vehicle is ideal for you if you are planning group travel for the first time. However, you should know that you will not find a restroom or kitchen facility with them.
Popup Tent Trailer
Popup tent trailers range between 13-25 feet when you open them. They have collapsible sidewalls making them easy to tow. These trailers do not have bathrooms with them because of their compact size either.
Fifth Wheels
These are large vehicles as the name suggests. They usually have a front raised section, which is why they need the fifth wheel to balance it out. The raised area helps add more space to the vehicle, along with multiple slides out areas.
Conventional Trailers
These conventional trailers range between 12-40 feet in length with a bathroom, living area dining space, and a sleeping area.
They are the most versatile vehicles for anyone looking for one solution for their portable trailers. Companies also call these vehicles bumper pull vehicles.
Risks of Proceeding without Insurance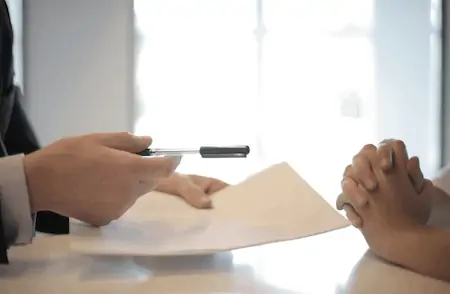 People often think that buying travel trailer insurance will do them harm when it is mostly the opposite. Travelling can be unpredictable and you might have trouble with it. Thus, it is best to have travel trailer insurance to keep yourself in the green zone.
Chance of Cost
The first reason why you should have travel trailer insurance is that you will always have a chance of landing in trouble without it.
Imagine getting into a trailer accident without insurance; you would have to pay for all of it out of your pocket, which might bankrupt you.
Time Consuming
Managing minor damage from accidents can make a lot of difference because you would spend extensive hours trying to get your vehicle back on the road.
You can reach out to the insurance provider on a rainy day if you have travel trailer insurance, which makes things easier.
Destroying the Trailer
You could damage your travel trailer completely while you are still paying for it. The insurance policy could come in handy in this kind of situation and save you from a lot of financial damage.
Conclusion
Having travel trailer insurance can make things a lot easier for you. Anyone who wants to have a good travel trailer journey without worrying about potential crises should go for an insurance policy for their vehicle.
We hope that this guide helps you understand things better. However, we still suggest you consult with a professional before you make a final decision.