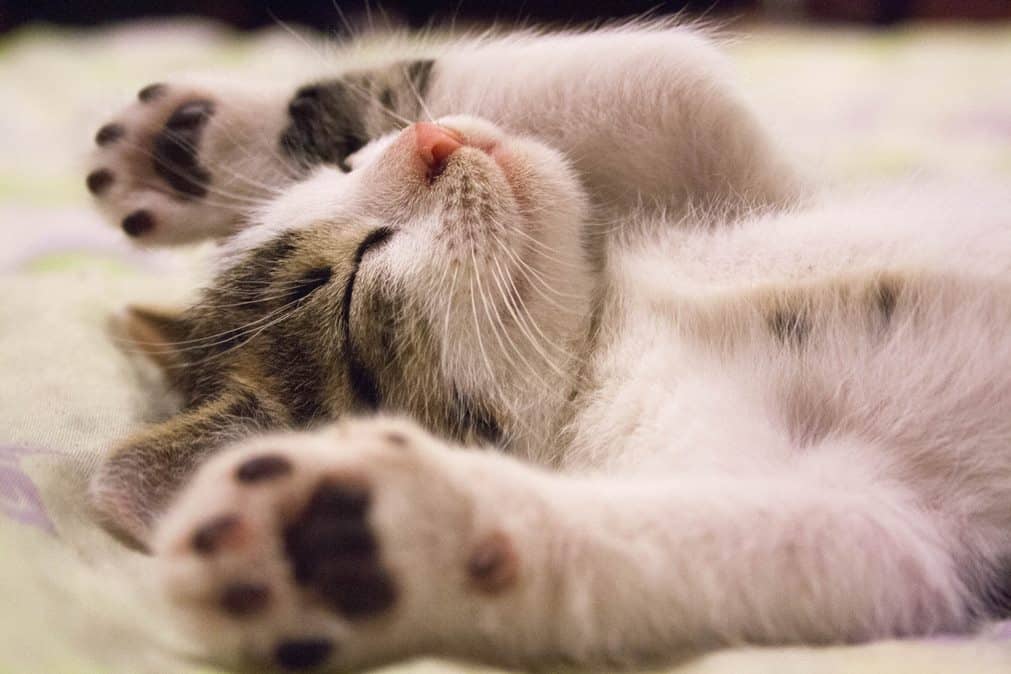 Sleep is a vital element of staying healthy that helps your immune system work, allows you to stay awake and focused, and keeps your mood up as you go through your day.
Most people get less sleep than they need because of numerous reasons, many of which are out of their hands.
However, there are several things that you can do to help you sleep.
Tips for Improving Your Sleep
Since sleep is so critical to your health, it's vital that you do everything you can to make sure that you sleep well. As you start focusing on healthier sleep, you'll first need to focus on your bedroom. Here are some ideas for making your bedroom as relaxing as you can, so that you can get the best sleep possible.
Color is Important
While the choice of paint for your bedroom may seem like it's a mere cosmetic preference, it may actually affect how you sleep.
Research suggests that neutral colors can relax you and provide for a calming mental state, perfect for sleep. It's far more difficult to settle in for a good night's sleep if you're surrounded by loud, bright colors.
However, Dr. Oz tells us that shades of black, yellow, orange, and red are best for our sheets and that we should lean away from blue and white as they can negatively affect our melatonin.
Feng Shui practitioners tell us that we should focus on skin tones and neutrals. The Daily Mail tells us the individuals with green, blue, and yellow bedrooms get the best sleep.
If you're pondering redecorating, it's wise to think about how the color may look as you're falling asleep.
Dark is Best for Sleep
It's crucial to make your room as dark as you can so that you can get the best possible nights' sleep. The best way to do this is to use high-quality curtains and shades to cover your windows.
Blackout drapes can also help you to get more sleep, especially if your room faces the side of your property where the sun rises. It's also a good idea to shut off anything that has a light on it, such as a cell phone, tablet, or computer.
Although a lot of people find it nice to have a tv in their room, unfortunately, it can lead you to be awake longer binge-watching your favorite show instead of getting the sleep that you need. The less light you're exposed to, the easier it is for you to fall asleep and stay asleep.
Buy a Quality Mattress
The mattress that you select is extremely important to your quality of sleep. There are many types of mattresses on the market, including latex, memory foam, and even innerspring mattresses.
Latex and memory foam are the types that are best for giving you the support and comfort that you need. It's up to you, however, to completely research the type of mattress you'll need to support you through the night so you can rest.
There's not much that disturbs your sleep more than a hard, lumpy mattress. It's important to make sure you have the best mattress available by considering the following:
Are you able to get a good nights' sleep on the mattress you own now?
Does your back hurt you when you wake up?
Is your current mattress older than five to seven years?
Are you able to fit your body comfortably on the mattress you own?
Do you feel well rested after sleeping for the night?
After you've taken the following into account, you'll know whether you should spend the money on a new mattress like this one from Brooklyn Bedding.
Take a look at the various models that you can find and decide which one is the best type for you. A quality mattress may make all the difference to your sleep quality.
Focus on the Details
There are many things that you can work into your bedroom's environment to help you fall asleep. Once you've picked out a quality mattress, pick out a cozy comforter and nice sheets.
Full cotton sheets of a high thread count help keep your bed comfortable and feel good on your skin. Be sure that your bedroom is nicely organized, as well, as looking at all of the work you have to complete or seeing piles of unfolded laundry can contribute to stress.
You might want to think about adding a sound machine, soft music, or some calming noises as you try to fall asleep, as research shows us that these type of sounds can help trigger deep sleep.
Take the time to set the temperature in your bedroom to a cool but comfortable level. These small changes are sure to help you fall asleep more easily.
There are multiple things to think about as you improve your room to make it a haven for sleep. Putting one or all of these ideas into effect will help make your nighttime environment calming and relaxing so you can sleep more easily.
While it may take a little bit of extra time to make sure you're ready for sleep, it's well worth it after you realize how much more restful your sleep is.