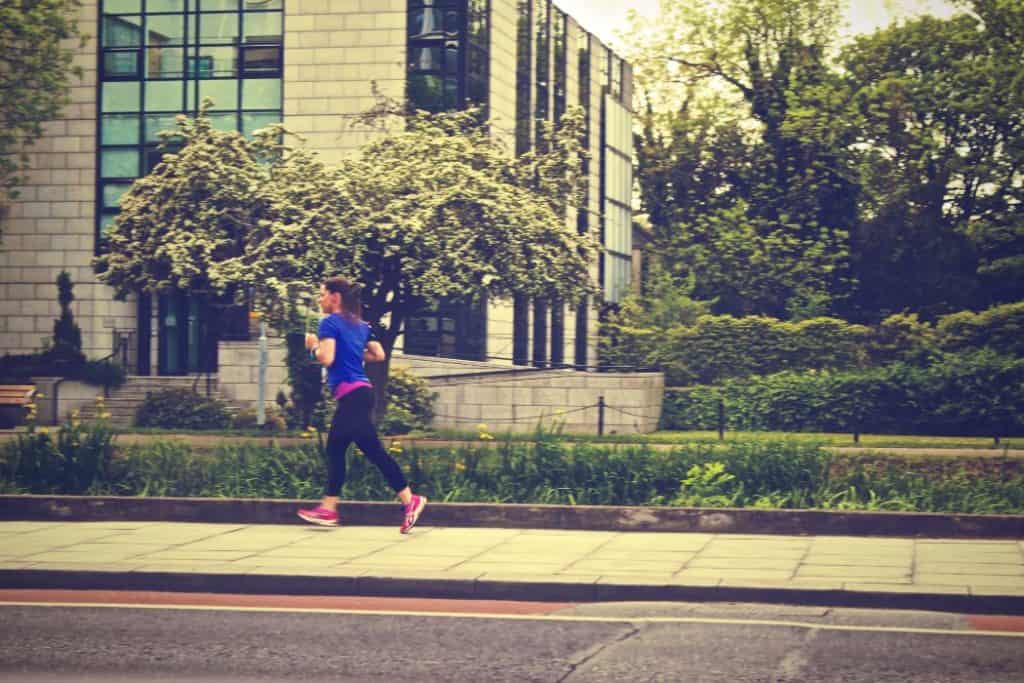 Running has remained one of the most popular forms of exercise in the world and is a great way to improve your overall health and fitness. Taking the first step towards forming a new running habit can feel overwhelming as a beginner. Don't worry, many first time runners are nervous before they start – this is completely normal. In order to prepare yourself properly, it is a good idea to do some research and find out exactly how you should get started.
Luckily, there are many helpful resources out there that can give you the tips you need. Blogs and websites like Authority Health have lots of useful information that can help you on your fitness journey, click here to learn more.
Whether you are training for your first race or just want to run socially, here are some tips on how to get started.
Invest In The Perfect Pair
As with any other sport, having the right equipment is crucial. When running, your feet, ankles, and knees take the brunt of the impact, this is why a proper pair of runners are a must.  A good pair of running shoes will support and cushion the soles and arches of your feet – helping to prevent possible injuries and boost your athletic performance.
Here is what you should look for in a running shoe:
A thumbnail-size gap between your longest toe and the front of the shoe.
Ensure that the shoe is wide enough for your foot.
Proper arch support is important. You may need to add a sole insert.
Make sure the running shoe you choose does not slip off of your heel – as this will cause blisters.
Look for a shoe that is both flexible and firm. It should naturally move with your foot and be able to take the impact from the road.
What To Wear
Avoid cotton-based fabrics and rather opt for synthetic blends. Once moisture, like sweat, is introduced to cotton it stays wet and can cause discomfort. While garments made from synthetic wicking materials will keep you dry. This goes for socks as well.
Walk Before You Run
When you first start it is important to pace yourself. This is why it is advisable to walk for approximately 30 minutes every day and build from there. Once you are able to briskly walk for half an hour, incorporate short running sprints. For example, walk for five minutes then jog for two. Continue to increase the length of your running intervals, until you completely transition from walking to running.
In doing so you will not only steadily increase your level of endurance but also reduce the amount of physical stress you put on your body.
Plan To Stay Motivated
Many people start their fitness journey with a lot of drive, but a few days later they have fallen off the bus. This is greatly due to a lack of planning. Studies have shown that it takes roughly 21 days to form a new habit, so it is important to make the time and fit running into your daily schedule. Work out a three-week running program and timetable for yourself, then stick with it. This will help you stay motivated for longer and ultimately pick up a great new habit.
Create a schedule that stipulates the days, times and duration of each run, including any goal you may have. For example, if you would like to run a mile after the first week, jot it down in a journal and work towards it. Remember to keep your goals realistic and to reward yourself when you reach them.
Warm Up and Cool Down
It is important to warm up and cool down before and after any physical activity. Start each run by stretching your feet, ankles, calves, legs and upper body. After you feel that you are sufficiently stretched out, begin with a slow walk and allow yourself to ease into a light jog, before speeding up. After you have finished, don't suddenly stop. Instead, revert to a slow walk and keep at an easy pace for five minutes. Complete your cool down with a final stretch. A little stretching goes a long way.
Find Your Own Pace
Many novice runners make the mistake of pushing themselves way too hard in the beginning This can result in fatigue, discouragement and even serious injuries. This is why it is advisable to find a pace that is comfortable for you and your body. While you run, listen to your breathing. If you can talk and aren't panting excessively you are most likely jogging at a good pace.
At the end of the day running should be about getting healthy and having fun. In taking the first step towards implementing running into your fitness regime, you are already well on your way.